Division One of the North Central Region of the National Model Railroad Assoc.
Our mission is to promote education and fellowship through the sharing of information and the promotion of the world's greatest hobby. - Model Railroading.
Railroad Item of the Month
The North Montana Line. Dan Lewis, MMR. N-Scale. Picture taken by me during the 2019 NCR Convention.
Paul Marsden
View from the Cab
Happy New Year, my friends! It seems like forever since our last regular meeting, but with the holidays behind us, it's time to get back together. Next meeting is Friday, January 24, at the usual 7 PM, but come early to help set up and catch up with friends.
I've had an unusually productive modeling season since our November meeting. I have built no less than five structures and am well into number six! Two are Atlas kits in plastic and four are wood laser kits from three different manufacturers. I am having a blast and cannot tell you how much I am learning. Yeah, that continues to amaze me. Not because I think I know it all, but because the learning-by-experience curve never seems to end. Example:
I started air brushing in 1976. I knew very little about it and had cheap crude equipment. Nevertheless, I achieved some good results along the way and through the years have continued to upgrade equipment and try new techniques. Fast forward to this past couple of years when I finally applied all I had learned and set up a paint area with convenient and time-saving features, bought a terrific (and quiet) compressor with a regulator, reservoir, and moisture filter, collected proper thinners and cleaners, and last but not least, found the airbrush that radically improved the experience for me. BUT, guess what. I'm still not "all there". As much as the experience and results have improved, this past month I found some major keys to unlock some ongoing issues. And it's obvious stuff, like pressure, air volume, and paint consistency. The secrets I've been learning are beyond my good equipment and beyond the excellent information available in books, clinics, and websites. There is simply no short cut to just trying new things! Don't be afraid to experiment, or go against conventional wisdom. Sometimes I find that "too much" air pressure is just right. Or too little volume, or too-thin paint. Or the opposite. And that's the lesson for all of us. Don't be afraid to just wade in and try a new technique, and once you do, don't give up on experimenting. Start with the conventional wisdom, use your best judgment, and go from there. When that does not work, go the other direction, and plug in new combinations. What I've learned is that air brushing is more of an art than science, at least for me. The best stuff I know about it falls into the category of stuff I sense or feel, more than know. So when I grab a particular paint to apply to a particular surface, I find myself saying a lot of "that's about right". Now don't let that discourage you, just step up, try something new, and use your head to make it better. To me, this is some of the best stuff we can share at the Black Swamp Division. I always enjoy when Show-n-Tell showcases this kind of learn-by-trying and we are all richer for it. That's why I will never stop reminding and encouraging you to bring what you build and learn to our meetings. I don't want the idea stream to ever run dry, and the next thing you learn in your modeling efforts may be the best thing someone else is looking to learn right now! My biggest problem between now and the 24th is narrowing down all the new things I've learned on these buildings and figuring out what to show you! I hope you and many others have the same problem.
See ya on down the line,
Dave McMullian,
Superintendent
From the Editors Desk
I hope that everyone had a good Christmas, and Santa brought you everything on your list. I did well by Santa this year, she listened to me, and bought exactly what I told her, from the web sites I told her to use. More about this experience later.
What did You get for Christmas? Bring you favorite hobby related item or photo to share at show and tell!
Just before Christmas I went to a division 8 meeting, and it was interesting watching a piggy bank going around, and you had to make a deposit if you had nothing for show and tell. Heaven forbid we start that, so this has got me motivated, and I feel like I have got material at least for the next 2 meetings.
Small Layout Challenge 2020. http://smallmr.com/wordpress/small-layout-challenge-2020/
It would be fun to see people turning up with shoe boxes to meetings. I need to experiment for my layout, and this could be my opportunity to use the shoe box as my experiment space.
Paul Marsden,
Editor
Upcoming Meeting
It's cold, it's wet and it's a great time of year for Model Railroad activities! I am looking forward to seeing what everyone has done since our November meeting!
SHOW AND TELL
Remember, if you bring something to Show and Tell you get an extra chance in our prize drawing! Anyone can bring something, it just needs to something related to Model Railroading. Some ideas include:
Photos of your layout progress
A model (anything you like even if you did not build it)
Research material
Tips/Technique
CLINIC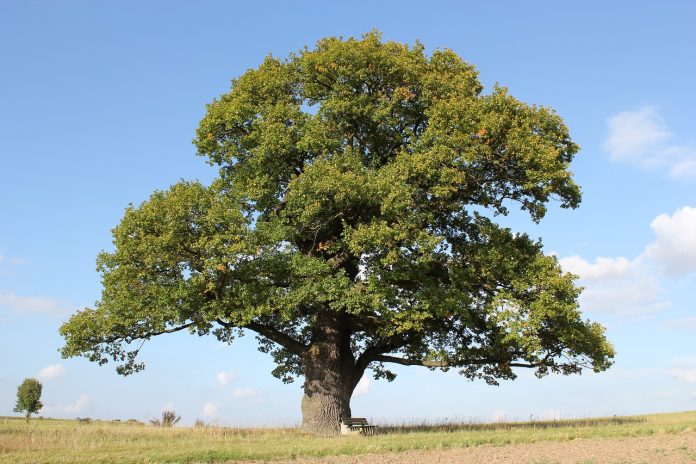 This month we will have a clinic on making foreground deciduous trees. This technique can apply to HO scale all the way up to G and F scale. I learned about this technique from a large scale Model Railroad forum which has since ceased to exist (or at least I cannot find it anymore). I have taken the basics and used small source materials to achieve very good results for smaller scales.
The process will create scale Oak, Maple and Willow trees (many other types are possible). Live, dead and somewhere between can be created with this technique. The process of making the tree is actually very simple but yields some very good and detailed results. The amount of effort is up to you. We will use very common materials (much of it from the local hardware). I am not giving away the secret here, you will have to come to the meeting to see how to do it!
Marshall Stull
,
Assistant Superintendent
November 2019 Show and Tell
Your pictures could be here next month!!!
Hopper car he weathered with spackling. Also showed us a process to weather wood.
some Bowser hopper kits he built
a completed wood kit of the North Western Supply Building
Taking Advantage of a Small World
I think I had mentioned in the November Train Order, that during the 2019 NCR convention I had attended presentations about servos. Part of one presentation was about different products, sources, and pricing, and one of these interested me. I had decided servos sound a fun side project and with Christmas coming up, I thought a servo smart switch set would be perfect gift my wife could get me. I always struggle giving the her suggestions for me, so win win.
To help my wife out, I wanted to give her the web site, etc of the exact thing I wanted. So I did some research of where was the best place to buy this from. I go and look for it from an American supplier, after taxes and shipping their price was about $150. The exact same product, buying it from England, including shipping worked out costing less than $75.00, half the price. What amazes me, shipping from the USA company, $11.95,shipping from England worked out to be less than $8.50.
A lesson about buying from England, all shown prices include VAT which is 20%, so if you use the right companies, they take the VAT off, big discount.
But here is something you always have to be aware of buying from a different country. When I opened the box, pieces where missing, and another part was broken. The company in England wanted me to send it back to them, and the cost of shipping it back nearly caused me to have a medical incident, over $25.00. I guess we got lucky with the company we used, this week we got an email from them saying that they had credited our credit card to cover most of the shipping, and I hopefully have another box on its way to me.
I already know what my first project/experiment is going to be, and I am desparate for it to arrive.
Classifieds
13th September, 2019
25th October, 2019
22nd November, 2019
24th January, 2020
28th February, 2020
27th March, 2020
24th April, 2020
22nd May, 2020
Remember we are hosting the regional convention in 2020. We can never have too many volunteers. Let Dave McMullian know if you would like to help
Division One is a 100% NMRA membership organization. For insurance purposes, you are required to be a member of NMRA. Membership in NMRA grants you membership in both the North Central Region and Division One.